English
About us
Andocsek (pronunciation: Undotsek) Computer Technology, Commercial & Services Ltd. was founded in 2001 as a family firm with the fusion of private informatics enterprises. The founders are graduate economist Gábor KEMECSEI and qualified electrical engineer Zsolt KEMECSEI. On October 31, 2013 the company was transformed into a Hungarian family-owned public limited company, and continues its operation as Andocsek Informatics Inc. Our main activity is to provide our clients with complex services concerning computer technology and informatics.
Services provided
Supplying & installing PCs, peripheries & additional IT devices
Planning, installing, operating & maintaining networks
Setting up Windows 7, 8, Windows 2008, 2012, SBS operating systems
Installation & configuration of softwares for office work & management (also consulting, if needed)
Setting up the internet connection, configuration & supervision of proxy, web and mail servers
Data archiving, maintenance and configuration of equipments and IT systems, security backups and updates & other complex services in the field of informatics
Consulting (also in German, if needed), checking of manuscripts in computer technology, workshops for individuals & groups.
Contact information
Company name:
Andocsek Informatics Inc.
Location:
H-1024 Budapest, Buday László u. 12. (GPS: 47,51366°; 19,03195°)
Map >>
Tax number:
24731434-2-41 (HU24731434)
Firm reg. number:
01-10-047892
Bank account number:
UniCredit 10918001-00000071-73140007
Our staff








References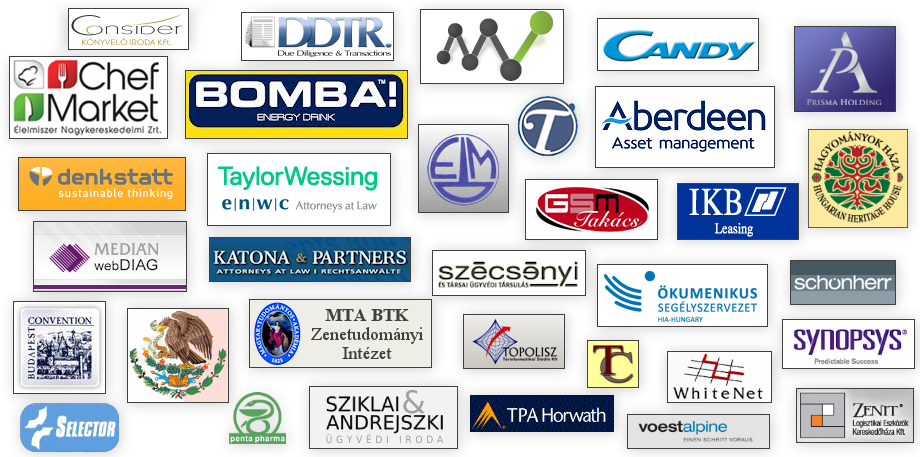 H-1024 Budapest, Buday L. u. 12. (47,51366°, 19,03195°) +36 1 345-4544 info@andocsek.hu 24731434-2-41 UniCredit 10918001 - 00000071 - 73140007